Terms of Use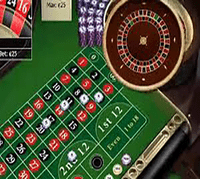 The terms listed below apply to every individual who visits blackjackchoppers.net with the intent of making use of the content provided on the website.
To visit and use our website, you must be aged 18 or above.
Blackjack Choppers cannot be held liable for any losses or damages you incur as a result of information on our website you have obtained directly or through third parties.
While we at blackjackchoppers.net endeavor to verify the information we provide and update it regularly, we cannot guarantee that it may not contain any inaccuracies.
Blackjack Choppers aims to provide up to date, accurate information on Blackjack casinos, bonuses, and variants of the game. We do not provide any legal advice. As a result, you are responsible for ensuring you adhere to the legal requirements of the jurisdiction in which you live.
Blackjackchoppers.net cannot be held liable for any third-party software or links present on our website. By clicking on them and following any instructions they provide, you agree that you alone will be held responsible for any outcomes which ensue.