Popular Blackjack Game Types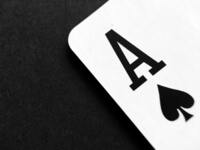 Game variants make it possible for fans to enjoy a wide range of experiences with their favorite games. They are also a hallmark of the most popular casino staples. For example several casinos offer different versions of roulette including European and French roulette. They also offer variants of poker with popular favorites including Texas Hold Em, Razz and Omaha Hi-Lo.
Blackjack Another Casino Game With Several Variants
Blackjack also happens to be another casino staple which belongs in this category. Reasons which are often cited include the low house advantage (about 0.5%) and the fact that skill plays a huge role in the outcome of a game.
Examples of Popular Versions Offered by Casinos
In light of these qualities, it is no surprise that several versions of it exist all over the globe. Especially since different casinos may have slightly different rules of their own. However examples of standard versions which are commonly offered include: European Blackjack, Pontoon and Spanish 21.
A Closer Look at Games Which are Blackjack Variants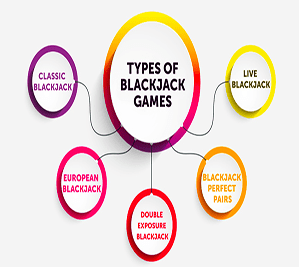 In this article we shall be examining the versions mentioned above as well as others which are also commonly provided by gambling establishments. We shall also take a look at their main distinguishing features and rules.
European Blackjack: This version is played using two card decks which does favor the casino. The dealer will also only check to see if they have a blackjack at the end of the hand. This raises the risk for clients since doing so earlier might prevent them from making choices such as doubling or splitting. It is worth noting that doubling is only permitted for values of 9, 10 and 11.
Pontoon: This version is rather similar to Spanish 21 and actually exists in different forms played in Britain, Malaysia and Australia. The rules examined here are those of the Australian version since it happens to be the most widely played of them all. One of the main distinguishing features of Australian Pontoon is the fact that all cards with the number 10 are removed from the decks used (which generally range from 4 - 8). This does favor the casino due to the fact that these cards have a high value. Another feature which also works in the casino's favor, is the fact that the dealer will hit on a soft 17. What's more their cards always remain hidden presenting an extra risk for players in the event of doubling or splitting. It is worth noting that the player's pontoon (an ace with a card which has a value of ten) will always win against the dealer's.
Spanish 21: As noted above, this version happens to be similar to Pontoon: while it is played using 6 - 8 decks, all cards with the number 10 are removed. The number of decks used and the removal of these cards favor the casino. A noticeable feature of this version is the fact that doubling down is permitted even after the first two cards. A hand that has been doubled, may also be doubled again - a practice referred to as redoubling. Another noticeable feature of Spanish 21 is the bonuses awarded for special hands. Eg. For undoubled hands, the payout for a 7-card 21 or a 6,7,8 of all spades is 3:1.
Blackjack Switch: A relatively recently invented version, Blackjack Switch is a firm favorite among fans of gambling. However, it is worth noting that its house edge is significantly higher compared to the traditional format it derives from. This variant which is played with 6 or 8 decks, draws its name from the fact that players are permitted to swap cards between two hands - an ace and a card with a value of ten which come from this maneuver are not considered a blackjack. It is worth noting that the dealer must stand when they have a soft 17 which does not favor the player. Another notable factor is the fact that the dealer only busts when they have a 23.